This year's Spring Rec was held at Arashiyama on May 8th. We gathered at JR Saga-Arashiyama Station and went around in this order: Togetsu Bridge, Arashiyama Monkey Park, and Bamboo Forest Path.
We headed to Togetsu Bridge. Fortunately, the weather was very good. Although it was the last day of Golden Week, there were many tourists.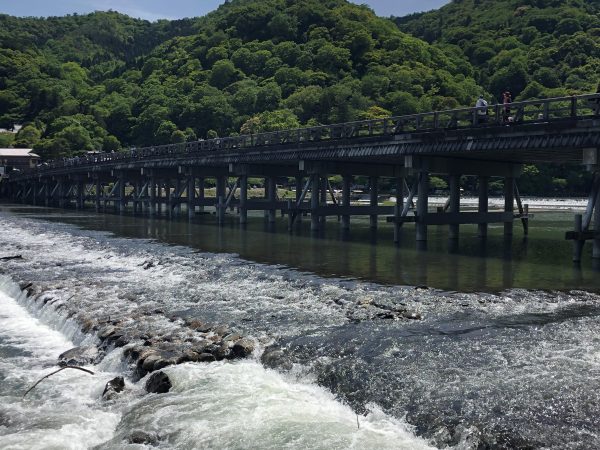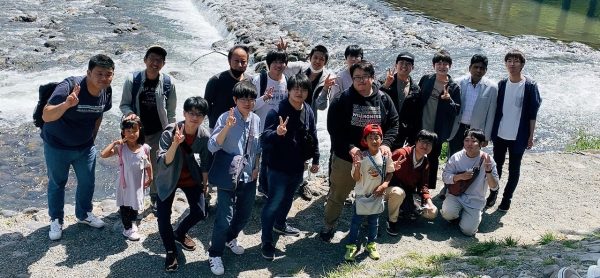 We took a group photo besides Togestsu Bridge.
We went through Togetsu Bridge and headed to Arashiyama Monkey Park. We took a break before climbing.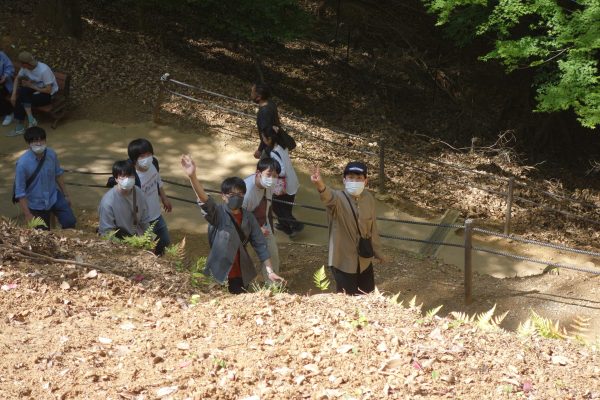 It was a little tough for us to climb the moutain to the summit for about 20 minutes since we don't usulally exercise.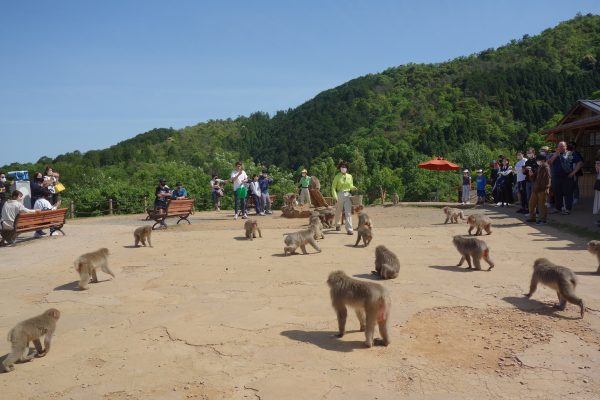 There were many monkies at the top of the mountain and it was just feeding time.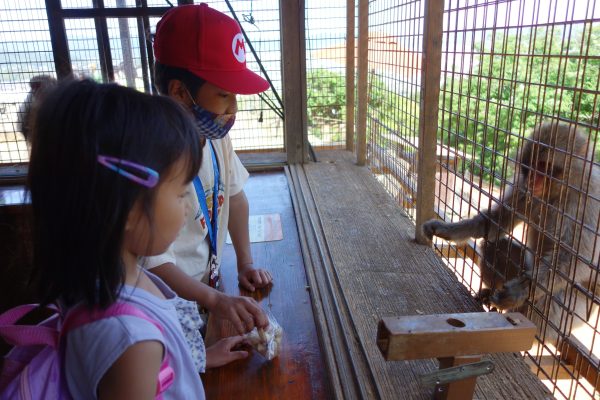 In side the shed, we could get close to monkeys.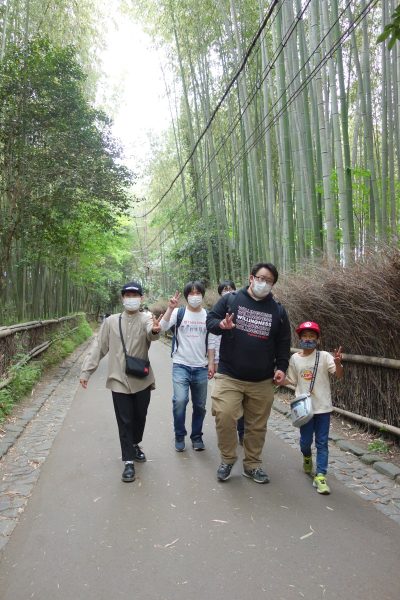 After enjoying Arashiyama Monkey Park, we headed to Bamboo Forest Path. We felt comfortable for the sound of bamboos blowing in the wind.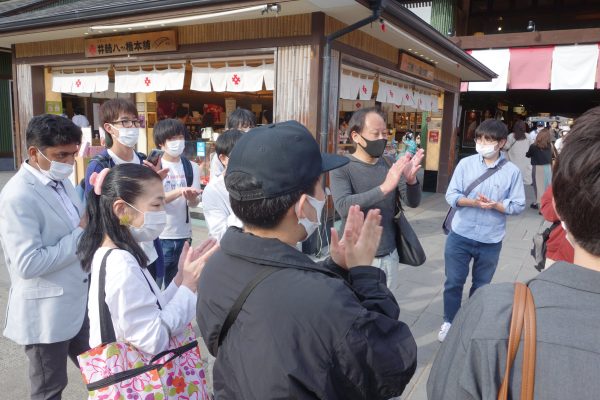 We broke up in front of Arashiyama Station on Landen Line. The author's total number of steps that day was 18000. It was a liitle tough Spring Rec since we walked around half a day, but it was a very productive day. We could get along with new members while we interacted with animals and nature. I'm looking forward to this year's Autumn Rec.