Category:
Award
Information on awards received at conferences in which group members have participated.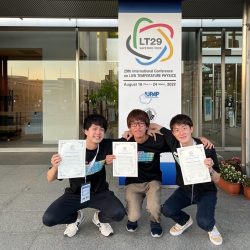 H. Takahashi, S. Yamane, and H. Fujibayashi won the Poster award in LT29!Congratulations!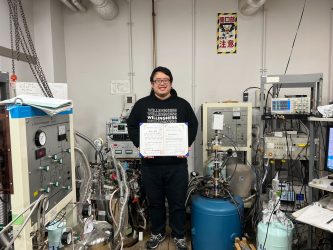 Mr. Katsuki Kinjo (3rd year Ph.D. student) has received the Student Presentation Award for his talk "Pairing symmetry determination of the multiple superconducting phases of UTe2 under pressure by NMR study" at the 77th Annual Meeting of the Physical Society of Japan, 2022. Congratulations!