Atsutoshi Ikeda (D3) of our laboratory participated in the Fundamentals of Quantum Materials Winter School & Workshop 2020 (FQM2020) held from January 6th to 10th, 2020. Then, we made a poster presentation.
FQM2020
It seems that FQM is held every year at the University of Maryland in the USA for the purpose of educating students and young researchers. It will be held from January 11th to 15th in 2021. I participated because the theme for 2020 was just superconductivity. The participation fee is as high as $ 500 (50,000 yen or more), but I think it's a reasonable price because it includes daily breakfast and lunch (as well as dinner for two days when there is a reception). In addition, I was able to stay at a luxurious hotel for a reasonable amount of money from the University of Maryland. (It seems that the $ 500 participation fee does not include the hotel fee, but the University of Maryland paid for the hotel fee.) I think that because the price is high in the United States, the hotel fee alone is all right.
By the way, when I billed the university to pay the participation fee from Kakenhi, it was said that "If the hotel fee is paid by the other party, the breakfast fee and dinner fee included in the participation fee cannot be paid". Apparently, Kyoto University handles the hotel fee and the morning and dinner fees together, so it seems that it is not possible to bill separately. So, every morning and dinner, I was hungry in the US, where prices are high. It seems that the hotel fee and the morning / dinner fee are combined in order to simplify the calculation of the money and reduce the burden on the clerk, but hasn't anyone ever wondered? I can't understand why students have to cut themselves to reduce the work of clerks who are paid by Kyoto University. Just at the end of February, I got a questionnaire about how to handle research expenses, so I wrote a mess. I hope the system will change from next year.
Bitches turn around and return to FQM. FQM is a two-part class consisting of lectures for students every day until noon and practical training using experimental equipment in the evening. The lectures and practical training were easy for students who had just begun research. I thought, "I think I could have learned more if I came during my master's course." Even so, the lectures in fields that were a little out of my specialty were a lot of learning, and it was a good experience to be able to handle all the devices I have seen but never touched. For master's students who are not familiar with English, it would be great if we could have the same experience in Japan. I feel that the participants feel like this, but I can expect that the burden on the organizer will be ridiculous.
Most of the participants came from American universities and a little from Canadian universities. However, the countries of origin of individuals were various, and there were many students from China and India in particular. I was probably the only one from Japan, but it was a little easier because there was a Japanese postdoc who belongs to an American university.
On the 10th day of the final day, a small-scale conference with specialized content was held. Although the content is professional, the moderator was urging the students to ask questions, as it would follow the lecture for students. He said, "Any question is okay. What do you mean by that?" Or "Explain again". The theme of the workshop was the recently discovered new superconductor UTe 2 (uranium ditelluride ). This material is being studied in Japan, as well as by Mr. Ishida's group in the Solid State Quantum Physics Laboratory, and I had a little background knowledge. Many Japanese research achievements were also introduced. I met Prof. Furukawa of Iowa State University at this conference and had a feast for dinner. Thank you very much. The picture at that time is on the website of Prof. Furukawa's laboratory .
Maryland
I took the Shinkansen to Narita Airport first, and then took Delta Air Lines to Washington Dulles Airport via Detroit. When I tried to go from Osaka, I had to wait 8 hours for transit in Narita and Honolulu, so I decided to take the Shinkansen to Narita. It cost money, but I prioritized my time in early January because it was just before the deadline for doctoral dissertations. When I went through Detroit, I had to pick up the suitcase I had deposited in Narita, pass it through customs, and then deposit it again. However, when I checked in Detroit, I only put it on the escalator for luggage. As explained in Narita, it seems that the package is registered so that it can be transported to Washington, the final destination.
Delta was very comfortable. Disposable eye masks and slippers were distributed, and not only the main meal but also two or three kinds of appetizers could be selected for the meal. There was a drink called "Bloody Marie Mix" along with juice that was served on board. When I asked "Oh, mixed juice?", It was tomato soup seasoned with salt and pepper. It's not bad to think of it as soup, but when you're thirsty, you'll think that it's juice, and your mouth will show a terrible rejection. I was drinking while telling myself, "This is soup, this is soup." Everyone, please be careful about Bloody Mary. The service and food were good, but there weren't many Japanese movies. This was a minus point for the author who uses international flights as a movie theater. Still, I saw Toy Story 4 and American version Godzilla starring Ken Watanabe from some Japanese movies. American Airlines co-operates with JAL and United Airlines with ANA, but Delta may not be affiliated with Japanese airlines, which may be the reason for the lack of Japanese movies. According to Wikipedia , Delta Air Lines seems to be in a difficult situation to secure Japanese routes. The service of Delta Air Lines was very good, so I'm happy if more Japan flights will be made.
I booked a shared taxi called Super Shuttle between Washington Dulles Airport and the hotel. However, about 10 days after the reservation was made, the Super Shuttle sent an email saying, "I will stop operating in Washington." I'd like you to complete as much as the reservation is accepted, but this is probably the service industry in the United States. I could not help it, so I took a subway from the airport to the hotel. In the first place, the University of Maryland is very close to Washington DC. (Maryland is next to Washington, DC, and the University of Maryland is at the edge of Maryland.) Washington, DC is a metropolitan area with a well-developed subway, one of which runs close to the University of Maryland. . That said, there is no subway running around the university because it only "extends" from Washington, DC. It took about 30 minutes to walk from "Maryland University in front of the nearest station" to the actual University of Maryland.
The flight was early on the way back, so I used a taxi dispatch service called Lyft. I felt that America was a car society because there was no early morning subway. When I returned to Japan and charged the taxi fee to the university, I was told that "I can't give a tip to the fare for research expenses." When I said, "If you don't give a tip, you may be robbed of your wallet." I'd like you to return what I charged without messing around.
Photo album
This time there was no canned photos at the hotel and the conference so there are no pictures of sightseeing. I could reach Smithsonian Museum by a few subways, but I didn't have time to go. Many pictures of the conference are posted on the FQM website . Please see that as well.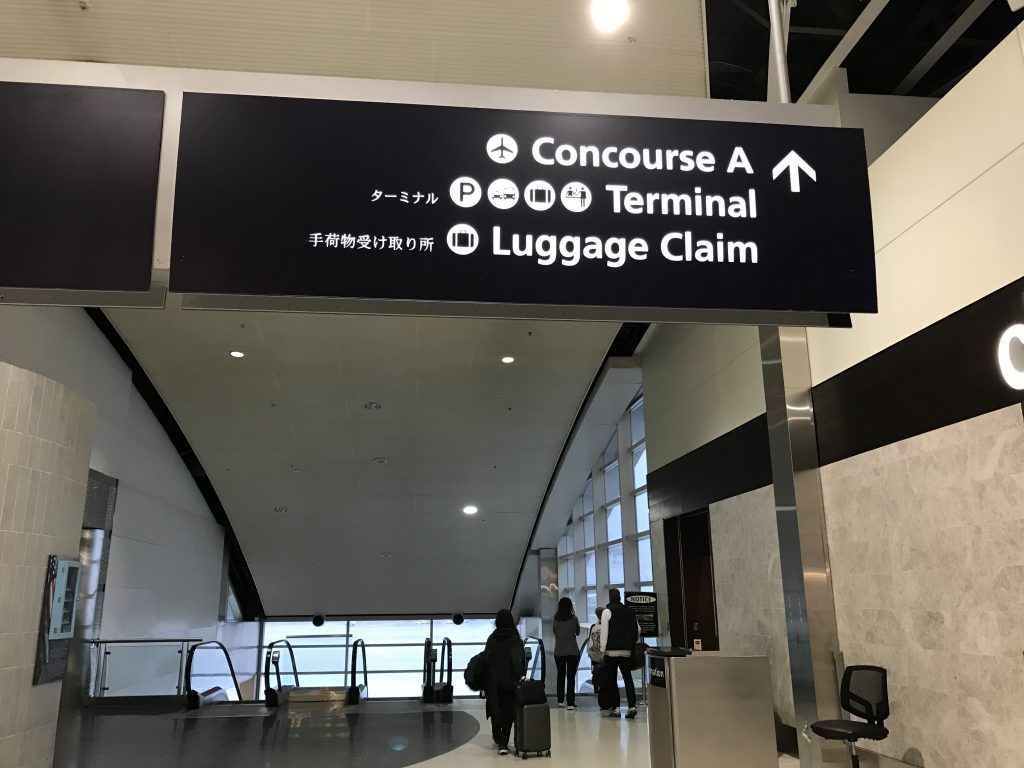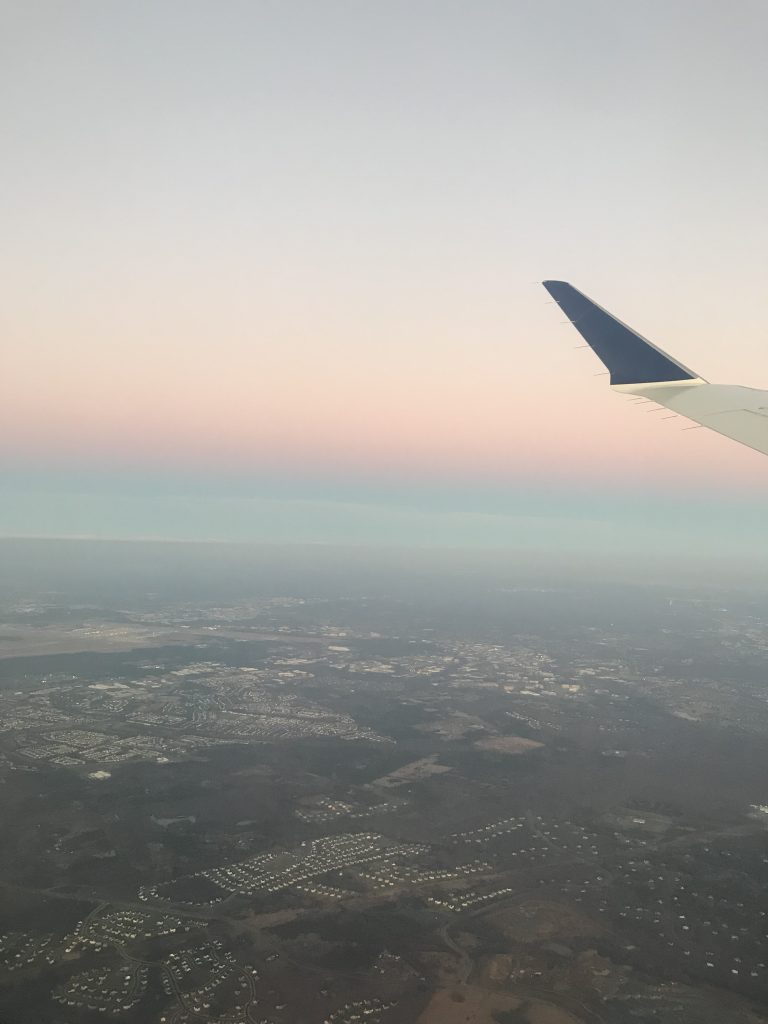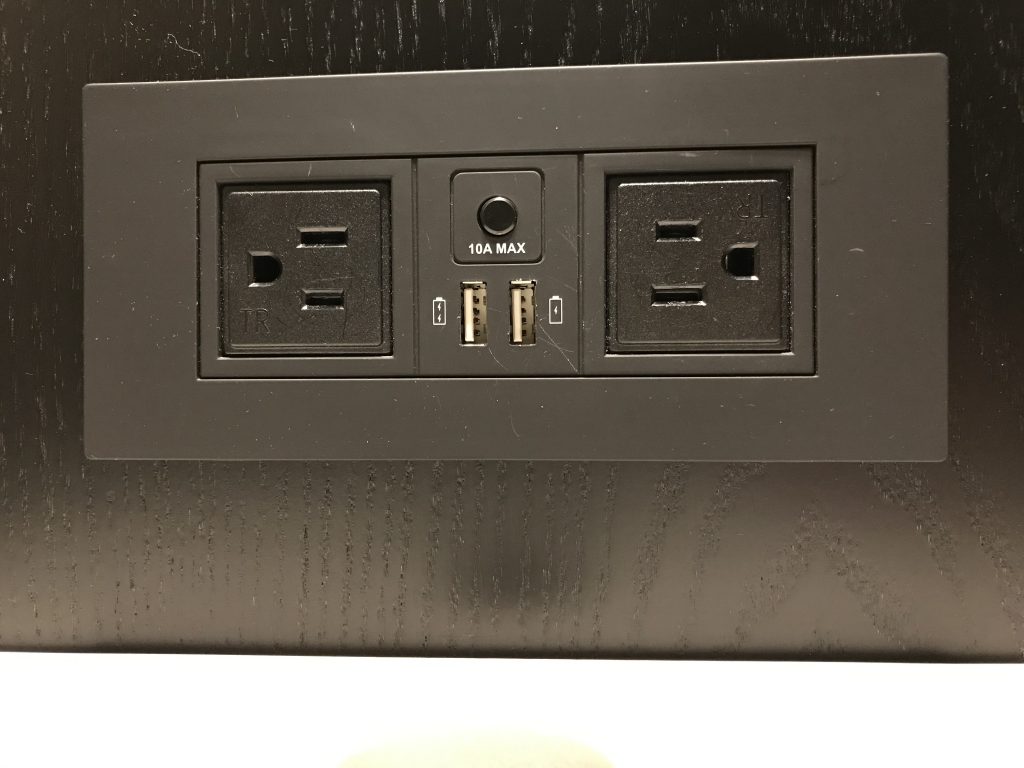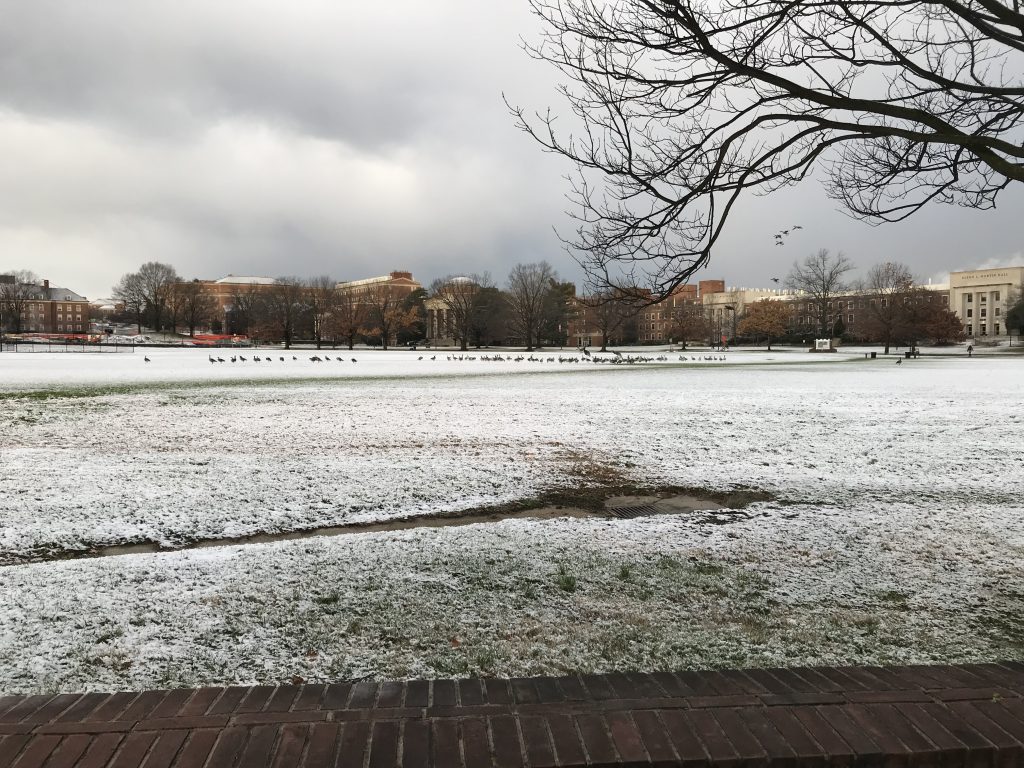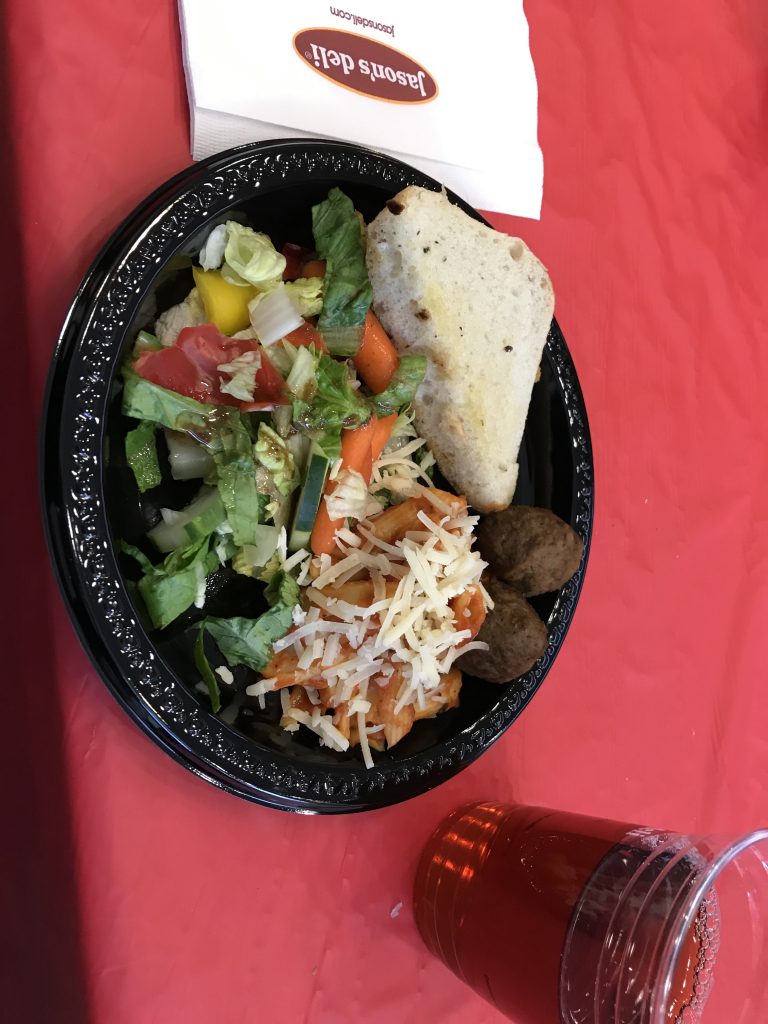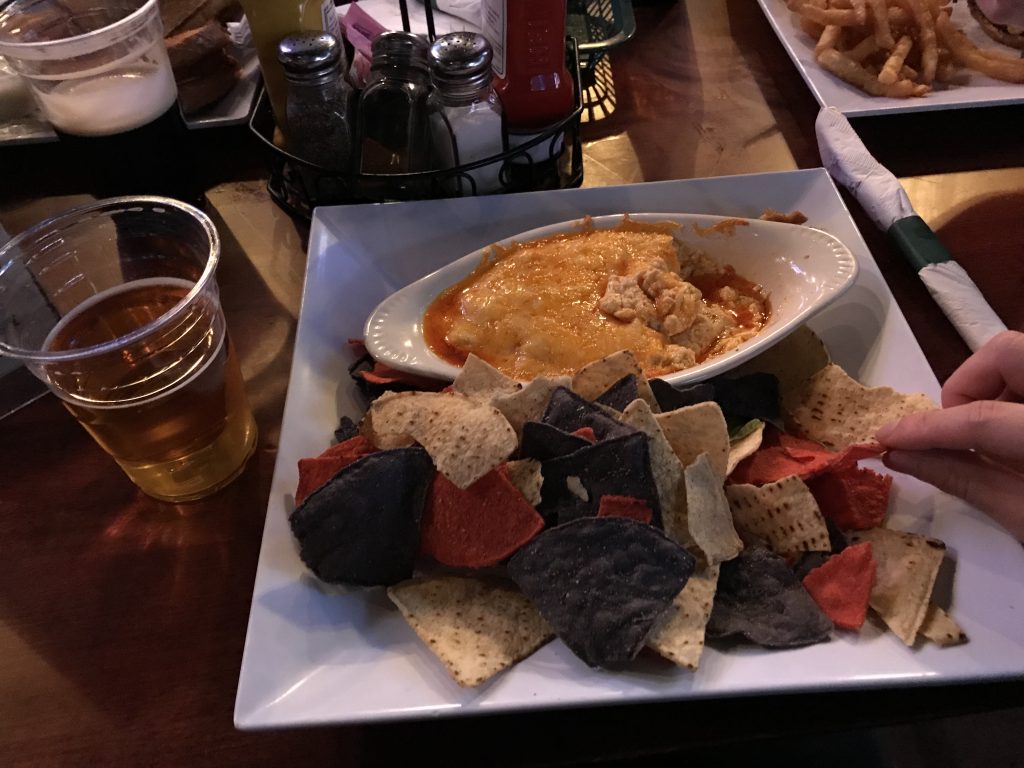 It was like this when I went to a sandwich shop on another day.
Ikeda "This sandwich of meat, please"
Clerk "Sandwich with what?"
Ikeda "What can you sandwich?" (Don't you pinch the meat?)
Clerk "Lettuce, tomato, ketchup and …"
Ikeda "Then, lettuce please" (Why the ingredients and seasonings are arranged side by side?)
Clerk "What else?"
Ikeda" How many can I sandwich?"
Clerk "As many as you wish."
Ikeda "Then everything." (You should have included everything from the beginning.)
Clerk "Do you want a potato set?"
Ikeda "Then please."
Heaps of french fries "Good evening"
Ikeda "Too much…"